---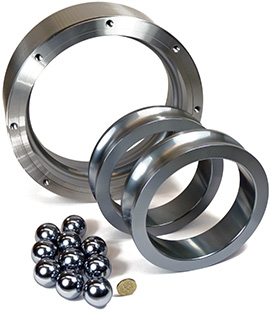 Introduction
Maintaining a lubrication layer in a rolling element bearing is a fundamental requirement towards reducing wear, improving efficiencies and extending bearing lifetimes and performance. The lack or failure of the lubricating system can quickly result in metal-to-metal contact between the bearing components, leading to an increase in friction, excessive surface temperatures and rapid bearing wear that causes premature failure.
Until now bearings have proven to be a cost prohibitive and difficult item to coat due to their temperature sensitive limitations and critical dimensional tolerances.
---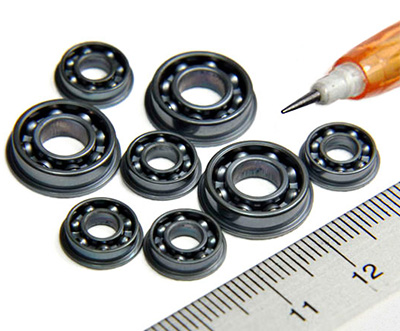 The solution
Refmet Ceramics Solid Lubrication Film (SLF 74/16) overcomes those restrictive limitations, making it possible to coat individual bearing components and, more uniquely, provides the ability to coat fully assembled bearings.
With it's ultra-low processing temperatures, high flexibility of deposition and precision half of one micron thickness, SLF 74/16 becomes an integral part of a bearing's surfaces to provide a permanent, low friction barrier between the moving components.
Working in unison with the existing lubrication methods, SLF 74/16 reduces frictional drag to enhance bearing performance and extend both bearing lifetime and reliability.
---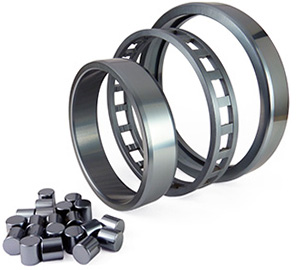 When safety becomes paramount
An additional major benefit of SLF 74/16 coated bearings is that the lubricating film acts as a failsafe mechanism should existing lubrication techniques fail or breakdown. This becomes a major requirement in safety critical aircraft components that may require the ability to extend a bearing's functionality until the plane can be safely landed.
With its low outgassing characteristics and ultra-low friction properties, SLF 74/16 is ideally suited for bearings used under vacuum and UHV conditions where conventional oils and greases cannot be used due to potential contamination issues.
---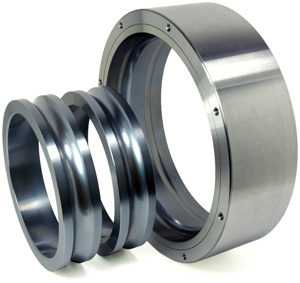 Extending temperature limitations
Unlike elastohydrodynamic (EHD) liquid lubricants that have their viscosity affected by temperature variations, SLF 74/16 stably operates across an extensive temperature range from as low as −180°C to in excess of 1,300°C when under vacuum, without significant changes to its molecular structure.
In the motorsport industry where every aspect of friction needs to be minimised, SLF 74/16 offers significant benefits throughout the drive chain mechanism, reducing drag and increasing output throughout the crankshaft, gearbox and wheel bearings.
---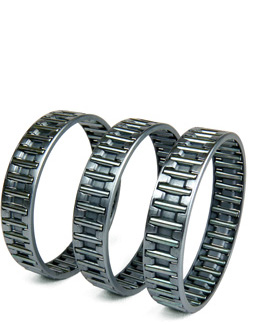 For all bearing types
Whether plain, needle, thrust, ball or taper, SLF 74/16 can be successfully deposited onto all bearing types.
Major applications
A spectrum of possibilities

Vacuum
Aerospace
Motorsport
Space
Oil and gas
High temperature industries

Individual balls or rollers
Bearing races
Cages (metal and plastic)
Plane bushes
Shell bearings
Needle roller
Thrust bearings
Ball bearings
Roller bearings
---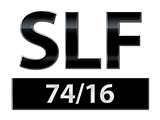 Futher reading
If you are interested in this coating and would like a further detailed specification, please visit the coatings page by clicking on the icon opposite or by clicking here.
Back to top ▲