---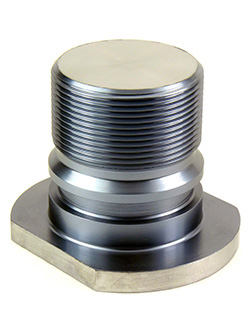 Stripped, galled or seized threads?
Many threaded components are notoriously susceptible to both thread damage and seizure due to the natural affinities that lay between mating threads, particularly with stainless steel and titanium that result in galling, also referred to as cold welding.
This phenomenon occurs during tightening of a threaded component when pressure and friction builds between the contacting thread forms, thus breaking down the naturally occurring protective oxide film.
With the absence of any oxide protection, the resulting metal to metal contact between mating threads causes a self-perpetuating increase in both friction and heat that leads to stripped and galled threads, high torque and the eventuality of component seizure.
This becomes even more apparent the finer the thread due to the tighter thread clearance and increased surface contact.
---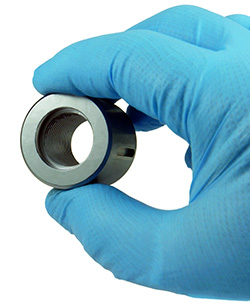 Reduced friction is the key element
The key element in reducing thread torque and overcoming thread damage caused by the effects of metal-to-metal contact is to reduce friction between the mating threads.
Solid Lubrication Film (SLF 74/16) provides a whole new dimension in the quest to resolving the problematic issues of galling and cold welding of both internal and external threaded and splined components.
Offering the lowest coefficient of friction of any commercially available coating, SLF dramatically reducing friction and torque between mating surfaces.
---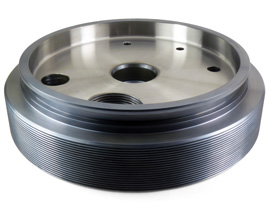 Precision and conformal
Deposited to a precision thickness of half of one micron, SLF 74/16 faithfully follows the contours of a threaded or splined form without impairing existing tolerances or clearances between mating parts.
Solid Lubrication Film (SLF 74/16) offers the unique capability to coat both external and internal forms, from one off to thousands off.
---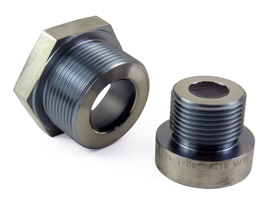 Enhanced properties, reduced maintenance
Acting as a permanent interfacial barrier between mating parts, SLF 74/16 provides low run-in torque and ensures that metal to metal contact doesn't occur, alleviating the possibility of galling and thread seizure time after time, cycle after cycle.
With it's non-migratory property, excellent low outgassing characteristics and an extensive wide temperature of operation capability, SLF 74/16 is used in many varied applications in equally as many diverse industries.
---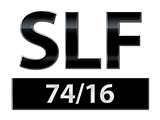 Improve your thread capabilities
Check out the beneficial properties of Solid Lubrication Film at our coatings section and see how Refmet Ceramics can assist in overcoming your thread component issues.
Back to top ▲